About a week and a half ago, I experienced events/circumstances that affirmed my self-proclaimed theory that my purpose in life is to provide comic relief.
It was a Saturday morning that began like any other morning. Woke up, checked my email, Facebook, Instagram and practically inactive Twitter account then sent a few unnecessary text messages to my inner circle before finally rolling out of bed towards the Keurig. This was around 8:00am and right around this time I started to feel some pain in my stomach/ovaries. I thought nothing of it and went about my very busy day, which consisted mostly of listening to Sara Bareilles, Justin Bieber, and Hamilton on repeat shuffle. The songs from Waitress make me sob, Justin Bieber makes me want to dance with my pants off and Hamilton is just epic.
I had an incredibly successful week, which I will now recap for you so that you may understand my justification of a lazy Saturday morning.
Monday
: went to the gym, had an awesome audition for the developmental lab of Monsoon Wedding (an
Indian
 inspired musical!), cooked chicken tiki masala with my culinary wizard of a friend and then went out for drinks and proceeded to get appropriately drunk
Tuesday: went to the gym, went to work
Wednesday: went to the gym, went to work
I never selfie but when I do, I take it very seriously.
Thursday (big day): went to the gym, had lunch with old friends that I don't see often enough at Room Service (arguably the best lunch special in Manhattan), got a haircut at the Laura Braunstein Salon on the UWS (free cocktail and/or glass of wine with every service, where have you been all my life?), got dolled up and went to the Young Audiences Gala After Party at the Waldorf Astoria where I proceeded to win the lottery for two roundtrip tickets on Southwest Airlines (someday I will make a point to play the actual lottery)
Friday
: went to an
amazing
 yoga class with an old friend (
and fellow blogger!)
, followed up my sweat session with an all you can eat pasta special and a bottle of wine (with a friend), went to work 
I was having a great week! And around 1:00pm it all came crashing down.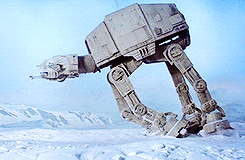 That little nagging abdominal pain I mentioned earlier had turned into something completely intolerable. It was radiating from my lower right abdominal quadrant, which (because I am my father's daughter) I know is where the appendix is located. So between my own genius and WebMD I came to the conclusion that my appendix was going to explode. I hobbled down the block to the emergency room and was practically in tears at this point. I was also imaging the worst case scenario, which is a habit I inherited from my dear father, and was actually scaring myself. 
After the following exams/experiments/injections- one round of bloodwork, one CT scan (which involved drinking this nasty contrast shit every 20 minutes for an hour and a half then waiting another hour for it to kick in), and one dose of intravenously injected morphine/anti-nausea medication- the doctors were finally able to tell me what the hell was happening to me.
The diagnosis: a kidney stone
The prognosis: wait for it to pass
ARE YOU FUCKING KIDDING ME?!
YOU MUST BE KIDDING HOW DOES THIS HAPPEN WHAT IS MY LIFE
At this point, I had been in the emergency room for 7+ hours and the last thing I wanted to hear was that there was nothing to be done about this insane pain I was experiencing. But this is me we're talking about so naturally, the most ridiculous, random situation had to unfold. They discharged me and I hobbled home to eat my feelings courtesy of Seamless.
It's been a week and a half and I'm pretty sure Stoney (as my dear friend termed this ailment) is still hanging out in my system. I am in much less pain and I have to pee approximately every half hour. If there's a line for the bathroom, I've resorted to telling people I'm pregnant and it's emergent. This is where I'm at.
I find myself often thinking of the adage, "This too shall pass", and then I immediately think about something Pinterest passed along my way while back. 
As if my sudden bout with calcium oxalate stones wasn't absurdly spontaneous enough, yesterday I got a text from my best friend saying she has pink eye.